Foreigners who come to work or study in Beijing not only need to find apartments to live in, but also need to go shopping in supermarkets. Yes, I know you go to the food supermarket of GALERIES LAFAYETTE to buy French Goose Liver paste and caviar shipped by air from France. You also go to Marks & Spencer to buy butterfly crisps and English tea. Ole, City Shop, Jenny Lou's and April Gourmet are also designated supermarkets for foreign food. Do you know there are 8 supermarkets in Beijing specializing in typical foods such as Germany, Spain, Korea, Japan and so on, which allow you to travel around the world in minutes at the dining table?

1. Traitor Zhou's 炊特周
Even if you're a frequent visitor to Hidden City in 1949, it's possible to pass Traitor Zhou's countless times without entering, but once you've been there, you'll go again and again.

Only 18 square meters of Traitor Zhou's sells organic wine, American-style hand-cooked food, dried fruits, bread and ice cream and other desserts, the boss is a real American.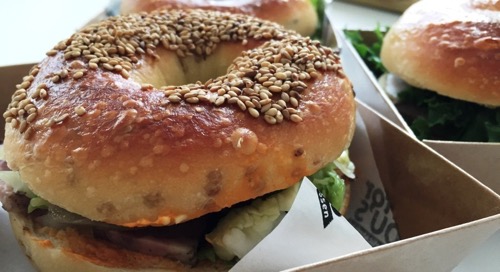 Traitor Zhou's is a partner of Okra, Migas and Organic Farm, which mainly focuses on natural organic concepts and handcrafts. All the products sold here are pure natural materials without any pesticides or chemical ingredients.

In Traitor Zhou 's's own kitchen, all kinds of meat products are homemade. Besides the signboard Sichuan spicy sausages and American Orleans sausages, the raw materials of bacon are white haired pigs that drink wild spring water and eat wild fruits in the western mountain areas of Zunyi. The meat is so tender that it is delicious whether it is cold-cut or fried with vegetables.

"Red Jujube" and "Raisin" are dried fruit products of Traitor Zhou's. The raw materials of dried fruit such as red jujube and raisins come from Xinjiang far away and are also dried naturally without additives.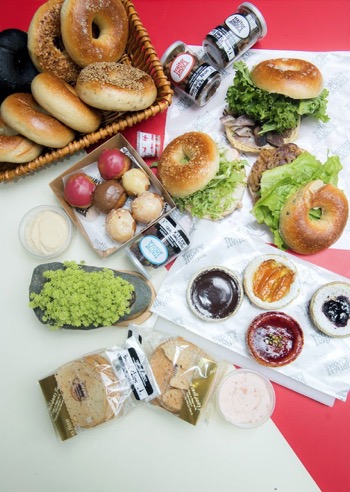 Traitor Zhou's gives the closing time at 9 p.m., but if they run out of stock on that day, they will close their doors as early as possible.

Worker's Stadium Shop
Address: Yard 1949, Yard No. 4 Gongti North Road, Chaoyang District, Beijing
Tel: 15810392597

Nali Patio Shop
Address: 6th Floor of Nali Patio, No. 81 Sanlitun North Street, Chaoyang District, Beijing
Tel: 010 – 52086051

2. French Butcher 米歇尔肉店
French Butcher is a real French meat shop. The biggest feature of French Butcher is that it sells only fresh meat instead of frozen meat.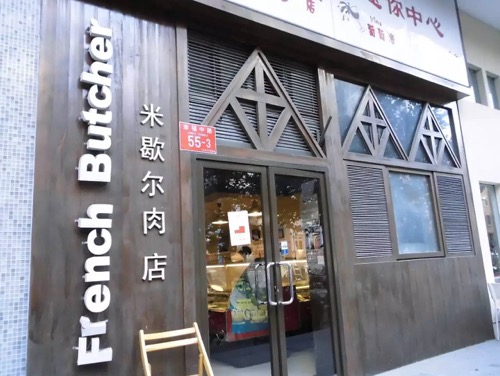 Michelle, the owner of French Butcher, is a Frenchman. He came to live in Beijing a few years ago. By reason that he couldn't find a supermarket to buy French food, he opened French Butcher by himself.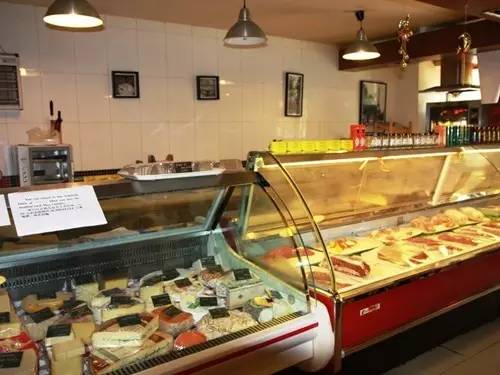 In addition to a full range of French food, French Butcher also brought Parisian's eating no rice but is of the finest quality. Although it is small like a mini-coffee shop, cattle, sheep and chicken, which are necessary for French meals, are kept in good order. Except for these imported meat from Australia and New Zealand, French Butcher also sells a variety of attractive French sausages and classic French cheese.

French Butcher has 2 floors, the second floor is mainly used to display foreign wine from France or other countries, compared with the price and quality outside, obviously, there are a lot of benefits here.

Address: Section 1 of Jiezuo Building, No.55, Xingfucun Middle Road, Chaoyang District, Beijing
Tel: 010 – 64170489

3. 鱼清 鲜鱼市场
In the bustling Maizidian, Yuqing, which specializes in Japanese cuisine, is quiet and low profile. Yuqing's nickname is Fresh Fish Market, it is too small to be missed.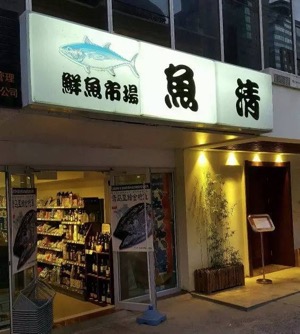 It is the same, the store is small, but rice, spices, snacks, drinks and all kinds of sashimi from Japan are displayed in a small space in an orderly manner.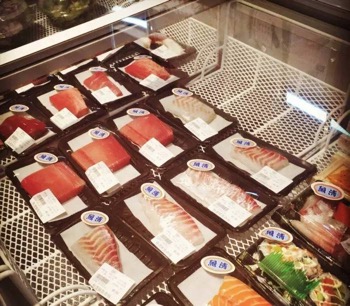 The raw fish in the shop is not only fresh, but also cheaper than other big supermarkets or restaurants. The selected fish can also be sliced on the spot by staff (discount after 6 p.m. every day) and can be taken away from the shop.

Yuqing also has a specific tuna disassembly day every week, all kinds of fish can be decomposed on site. Including four leaves, many well-known Japanese food stores in Beijing purchase from here.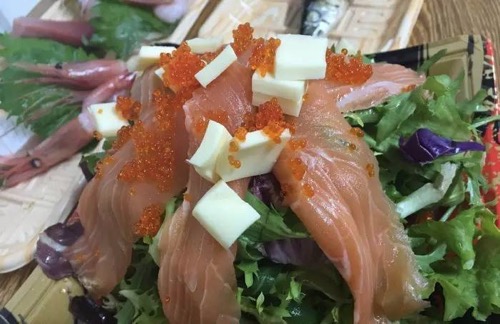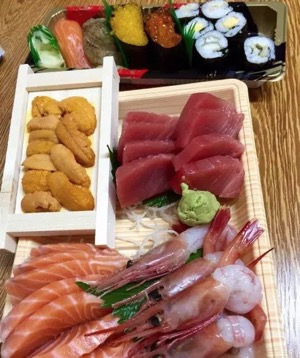 Set meal, sushi and Grilled Eel over Rice come from Japanese chefs who work behind the clear glass in the shop, these foods are also popular products in the shop. Apart from the people who work nearby like eating here, Japanese people who live nearby also come frequently to pack a meal.

Address: No.39 Maizidian West Street, Chaoyang District, Beijing
Tel: 010 - 65000642

4. Green Tree 绿树超市
Green Tree has a firm foothold in Wudaokou, where Korean students gather in piles, thanks to a variety of flavors of laver rice and imported snacks from Korea. Snacks and coffee which are often appeared in Korean dramas can be bought in this supermarket, even the most commonly used vitamins in Korea are also sold in this store.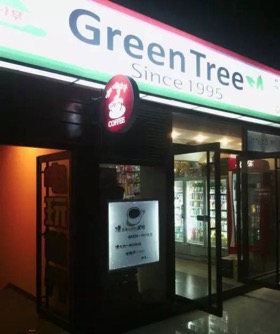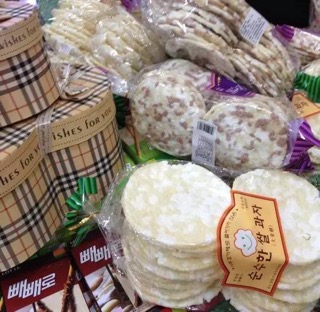 Korean-flavored dinner or snacks can be bought in this supermarket. Homemade laver rice with cheese, tuna, small silver fish, beef, pickles, salad and vegetables is the sign, and the special cold noodles are also authentic. Although the store is open 24 hours, in order to ensure freshness, the quantity of homemade food is limited, if you want to eat, you must take an early action.

Address: The Ground Floor, Building No. 1, Huaqing Jiayuan, Wudaokou, Haidian District, Beijing
Tel: 010 - 62318113

5. Chez Gerard 杰克拉精选店
Chez Gerard is not so much a supermarket as a small import shop in a hutong. It is visited mostly by foreigners and by word of mouth Chinese acquaintances. Although the Chinese name of Chez Gerard is "Jack's Choice Store", more people who are familiar with it are still used to call it "the small supermarket in the alley of Jianchang".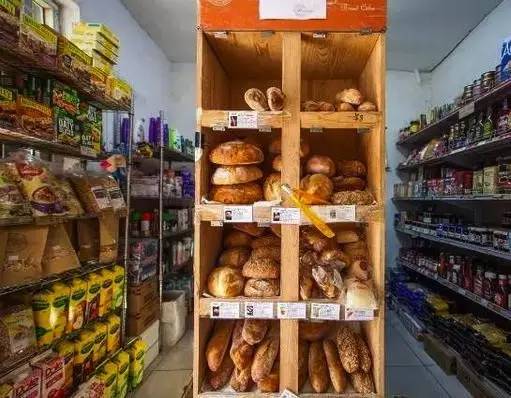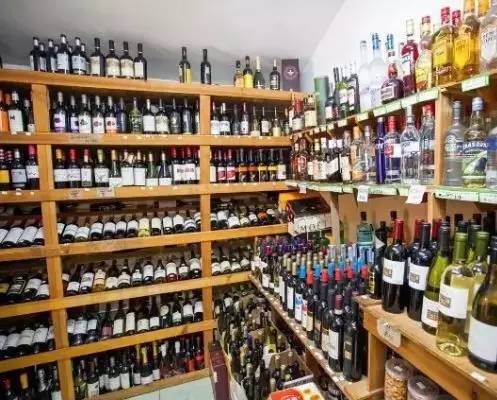 There are only two rooms in Chez Gerard for display, but there are coffee beans baked by the shop itself that can't be bought elsewhere. The daily bread is absolutely conscientious and tasty; German black bread with basil sauce and salmon can also be bought here in one stop; cheese, meat, wine, eggs, steak and spices for all kinds of Western food are complete and fresh, and the types of accompaniment wines at different prices from low to high are also very rich.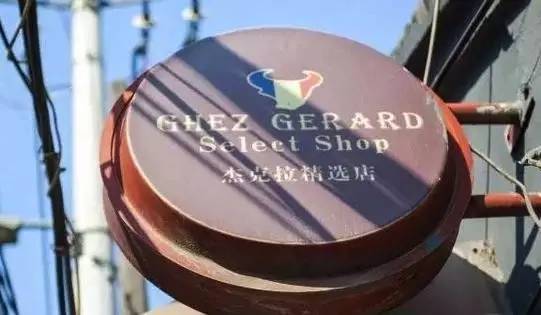 Although Hutong has the shortcoming of inconvenient parking, and the space is limited, finding things is like looking for treasure, for the complete and fresh goods, it makes people who have been here remember it forever.

Address: No. 40, Jianchang Hutong, Dongcheng District, Beijing

6. Schindler's Food Center 申嘉德国食品中心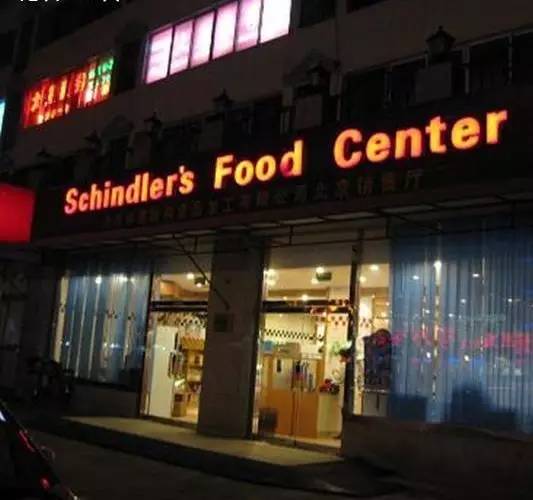 This German supermarket belongs to the same family as the two Schindler German restaurants in Beijing. Since the store serves beef directly, the steak sold in this store is very fresh. The whole beef willow can be chosen at will, and you can choose how thick it is. You can buy a few pieces and pack them in vacuum one by one and take them home to enjoy slowly.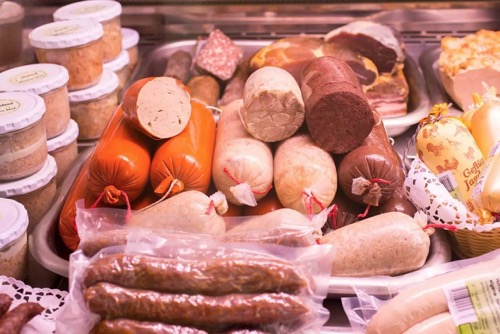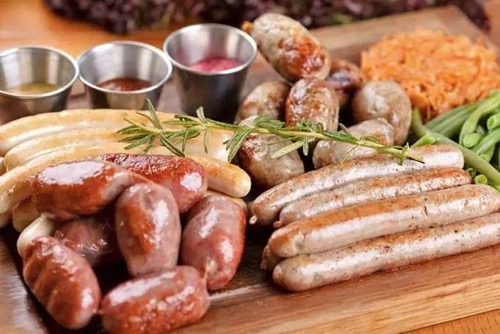 German Sausage

If you just pass by after work, you can also buy the salted black pepper steak in the shop, with homemade Handmade Bread in the shop, which is a good dinner.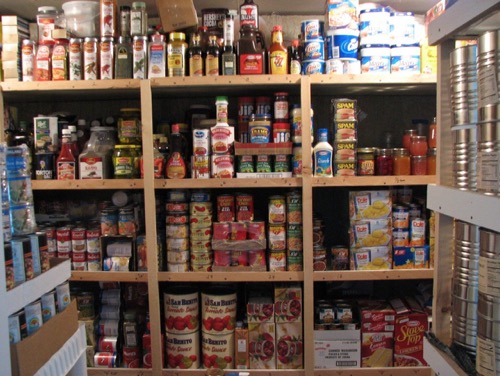 Except for fresh meat, the store also sells a variety of German-flavored snacks, red wine and desserts. The window seat on the street is the dining area in the shop. Many frequent customers here like to have a cup of coffee after shopping.

Address: Binduyuan Apartment 105, No. 15 Zaoying Beili, Agricultural Exhibition North Road, Chaoyang District
Tel: 010 - 65919375

7. Community Market 集室
Beijing Farmer Fair is a public welfare organization that pays attention to table health, encourages organic agricultural production, and builds a direct communication platform for farmers and consumers.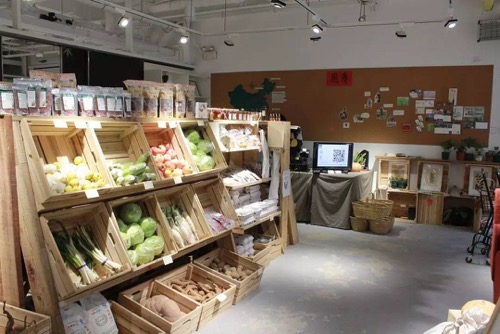 In addition to seasonal vegetables sold by farmers who grow vegetables, feed chickens and pigs, there are also handmade rice wine, French cheese, rolled sugars, and various kinds of food that supports the organic and are made from the raw materials sold in the fair. The products sold in the store also come from the farmers who have undergone field visits.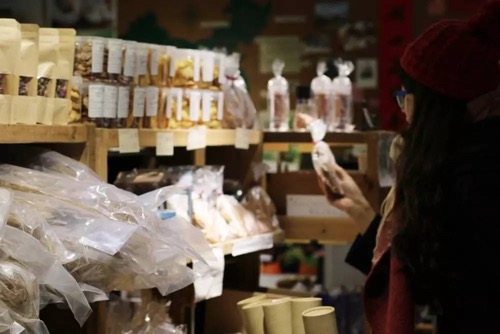 Snacks and Tea Sold in Community Market


Community Market in Sanyuanqiao is the first entity community store of Beijing Farmer Fair. In addition to selling some products of Farmer Fair, there are also a variety of seasonal freshness couriered by organic farmers from all over the country. It is convenient for people who miss the market on weekends to buy at any time. Like farmer fairs, Community Market only sells products that come directly from producers who had been visited by Farmer Fair.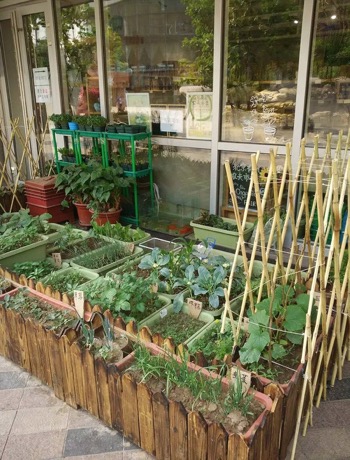 Whether in Farmer Fairs or in Community Market stores, shopping bags are encouraged, and a certain number of handbags are donated in exchange for an organic vegetable.

When checking out, don't forget to buy a few lollipops. Even people who don't like sweets think they're so tasty that they don't want to share them with others.

Sanyuanqiao Store
Address: N33 Phoenix Commercial Street, Sanyuanqiao, Chaoyang District, Beijing
Tel: 010 - 57428210

Shang Dian Store
Address: B1 Floor 157, Wucaicheng East Section, No. 68 Qinghe Zhongjie, Haidian District, Beijing
Tel: 010 - 82428710

8. Taste Spain 品位西班牙
Located on the first floor of Nali Patio in Sanlitun, Taste Spain is the most complete imported Spanish food supermarket in China and the supplier of most Spanish restaurants in Beijing.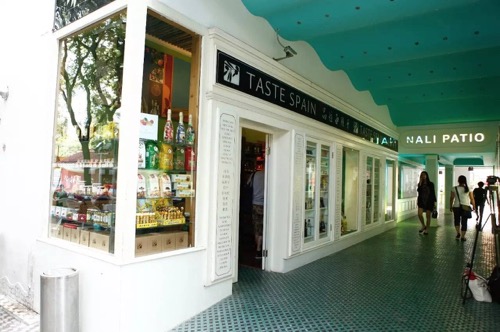 Shopkeeper Spaniard Carlos Chordi Miranda since the 1990 s, has been committed to the management and promotion of Spanish cuisine and culture, he has 4 Spanish restaurants of different styles in China. Carlos opened his Spanish store in the hope that friends who love Spanish cuisine and culture can always bring home high quality and authentic Spanish cuisine and wine for enjoyment.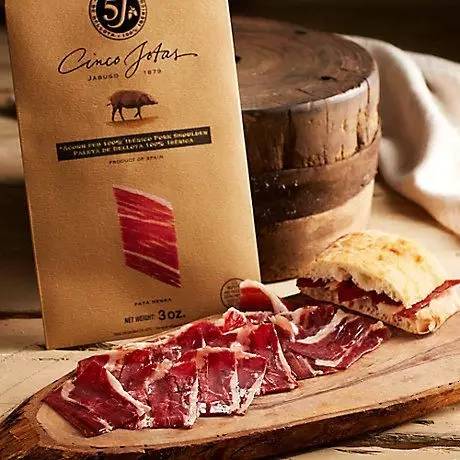 In addition to the world-famous 5J ham, the store also has nearly 200 Spanish high-quality red wines. In addition, pure Spanish cheese, olive oil, cans for cooking and snacks can be also purchased here.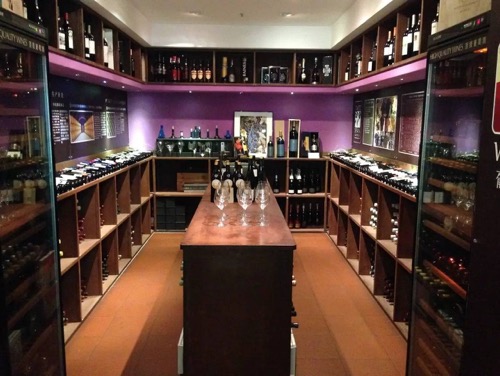 Address: The Ground Floor Entrance of Nali Patio, Sanlitun, Taste Spain 品位西班牙